The guiding philosophy
The foundation of this project was defined by the intersection of Lexus and Mark Levinson's brand values. We identified the nuances of each brand's aesthetic by deconstructing their individual philosophies and how they translated into form & function. We sought to weave together the pure, minimalist design language of Mark Levinson with the dynamic, organic language of Lexus. Guided by the Lexus "Yet" philosophy of harmonizing contradictory concepts, we defined a design language of deceptive simplicity: powerful yet sleek, defined yet fluid, classic yet futuristic, complex yet pure.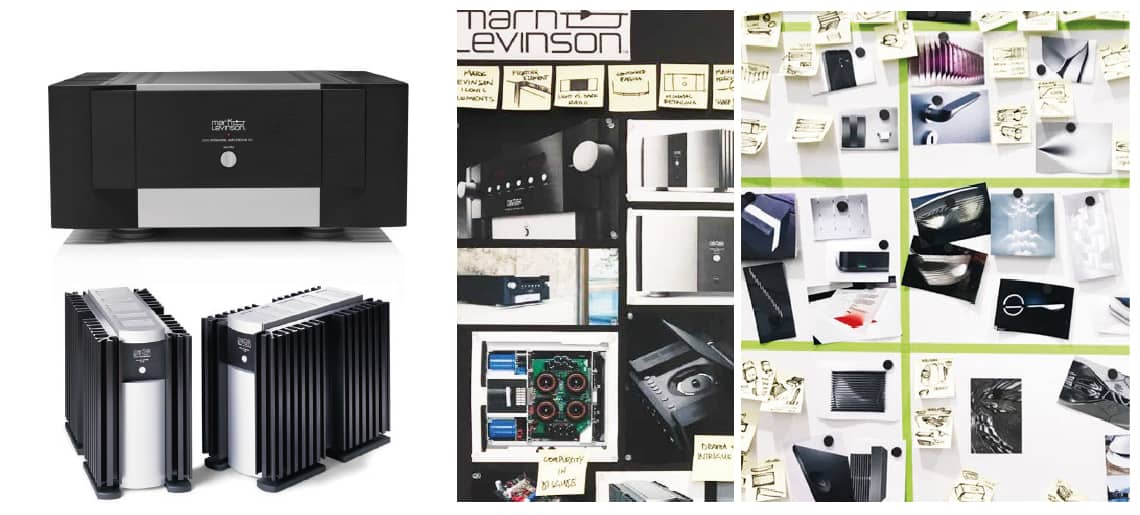 The Edge Dynamic
Situating ourselves at the intersection of purity and complexity, we compiled mood boards to inform colour and texture choices. Our sketching and prototyping efforts focused on visually articulating values like quiet power and subtle sleekness. We merged the two brand languages to create a new, unified language that was completely unique yet instantly recognizable — we called it the Edge Dynamic and it is the red thread sewn through the Mark Levinson Automotive Audio system now and henceforth.

Sound so good, you can feel it
With our custom designed audio system, the Lexus and its owner can enjoy fuller, richer sound that envelops the interior of the car, sending rich clear bass notes to every seat in the car. With hardware that produces the highest frequencies, one can fully experience the various layers of every soundtrack, immersed in an acoustic environment that goes beyond just sound.