Sound you can see!
Pulse 3 brings music to the next level by delivering powerful audio with a fully customizable lightshow at the listener's fingertips. Pulse 3 combines this lighting along with JBL's signature sound and takes the user experience to the next level. JBL Pulse 3 provides 360° sound experience with the top portion dedicated to delivering a 360° LED light show. The customizable 360° light show sets the atmosphere by animating the music automatically and synchronizing the light show with the music.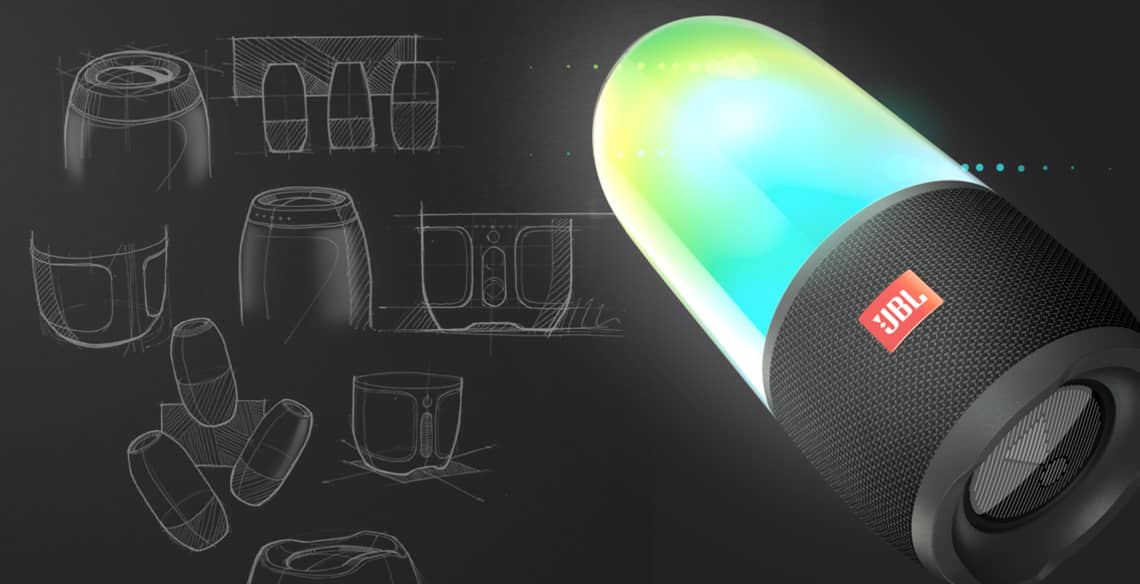 Taking the portable speaker experience to a whole new level
Music lovers can access voice assistant features through the Multifunction Button on the portable device. By activating Siri or Google Now's push-to-talk, users have the convenience to change the song, make a call or check the weather report - all by speaking to JBL. This dynamic feature unlocks the ability to voice control the music, without the need to reach for a phone or tablet..

Pulse 3 also features a noise and echo-cancelling speakerphone for crystal clear calls and a customizable lightshow experience for users at their fingertips through the JBL Connect app.