Where fine design meets amazing sound
Harman Kardon Aura combines state-of-the-art acoustic settings with masterful MoMa-inspired appearance from Harman Kardon design. Harman Kardon Aura combines a clean and approachable silhouette with sophisticated design details and refined materials. All functional components of a speaker are seamlessly integrated in one uninterrupted approachable form to deliver an intuitive interaction. All device control keys are designed as capacitive sensing panels and are placed all around the speaker. Central LED panel reflects the interaction flow by fading on and off the light ring in the center making the product experience unique.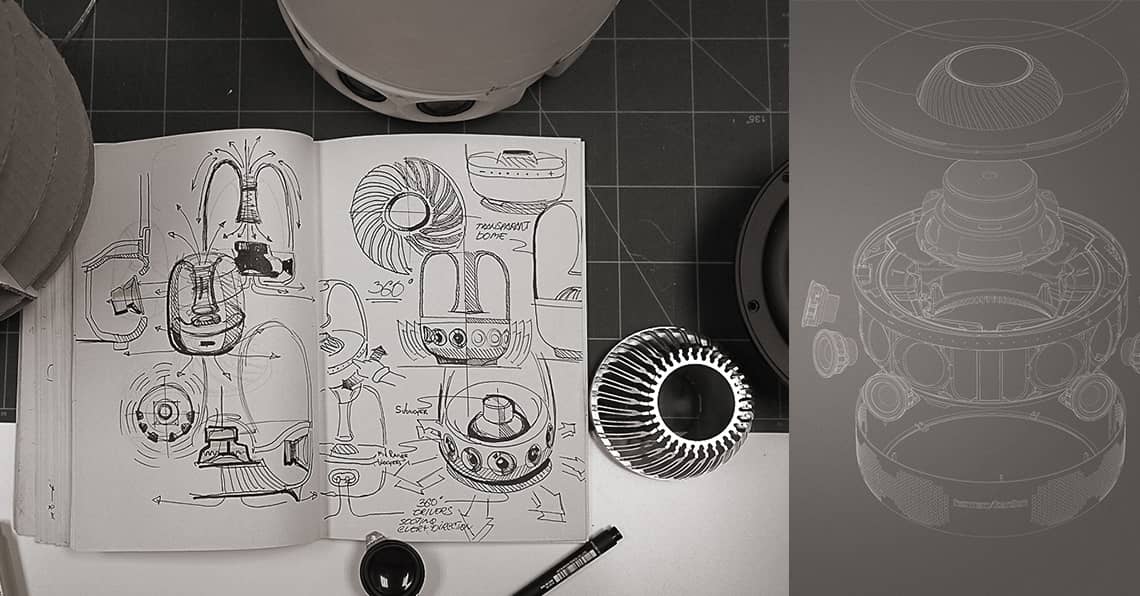 Harman Kardon stays relevant to the current zeitgeist whilst staying true to its roots of acoustic fidelity. It has seen a shift from the precision of sound to the emotional heft of the listening experience. This has driven Harman Kardon to keep developing the finest audio quality, and clothe this with a simple, elegant and sophisticated design to not only deliver exquisite sound but also iconic artefacts. The acoustics of Harman Kardon is more than just a sound that caters to user sensations.
Design Layer
The design layer involves a detailed thought process, in which every element of a Harman Kardon product is approached with a user-centric mindset.

The design process takes each one through a journey that is reminiscent of discovering the identity of the object being conceived. It is like discovering the personality of an individual for the very first time, and allowing one to truly feel the deepest levels of its essence. Right from perceiving the overall silhouette far away, to getting close and being able to touch, to feel what those most intricate details truly convey. No matter what product type or form-factor is chosen, the design layers are used to inspire and guide the thinking process for designing speakers, and covers the aspects of form & surface, color, material, finish, details and interaction.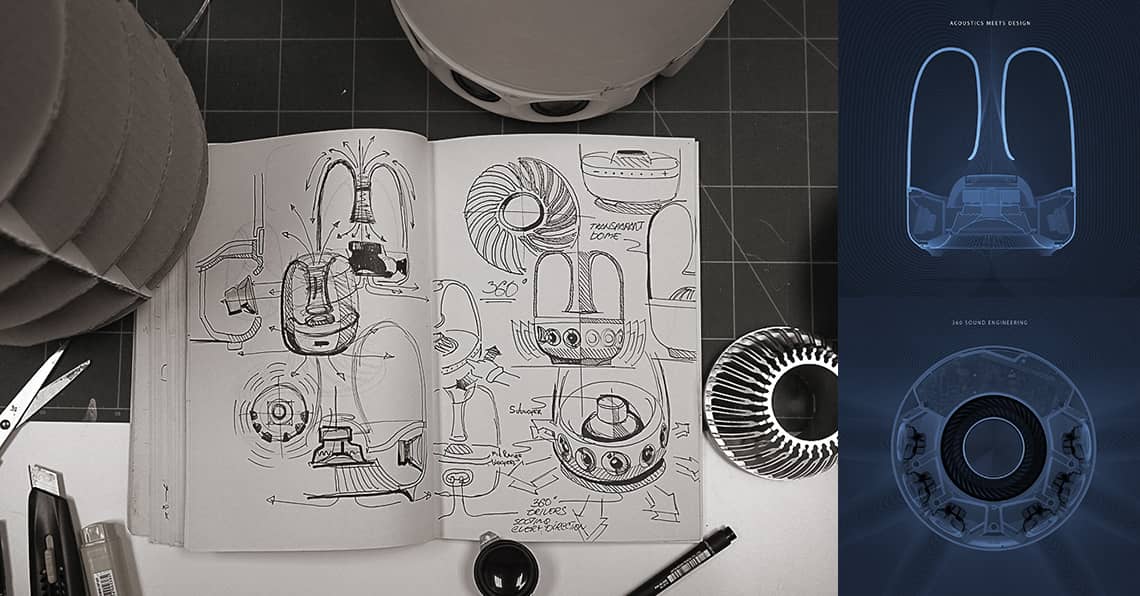 Delivering Omnidirectional, 360 degree sound
With a fully optimized acoustic system, Aura offers the added customization of Harman stereo-widening DSP technology that delivers a balanced sound with enhanced equalization and specialization to create a completely realistic audio experience. Aura can stream music across devices and creates an immersive sound experience. It has a sound as rich and rewarding as its appearance suggests.