Anytime Anywhere Solution
Our solution covers the entire spectrum of a traveler's experience, right from holiday suggestions to flight and hotel bookings, weather information, sightseeing, documenting and sharing one's holiday. This web and desktop app packages the traveler's experience within a single easy-to-use platform that shifts seamlessly from one environment to another, from one task flow to another.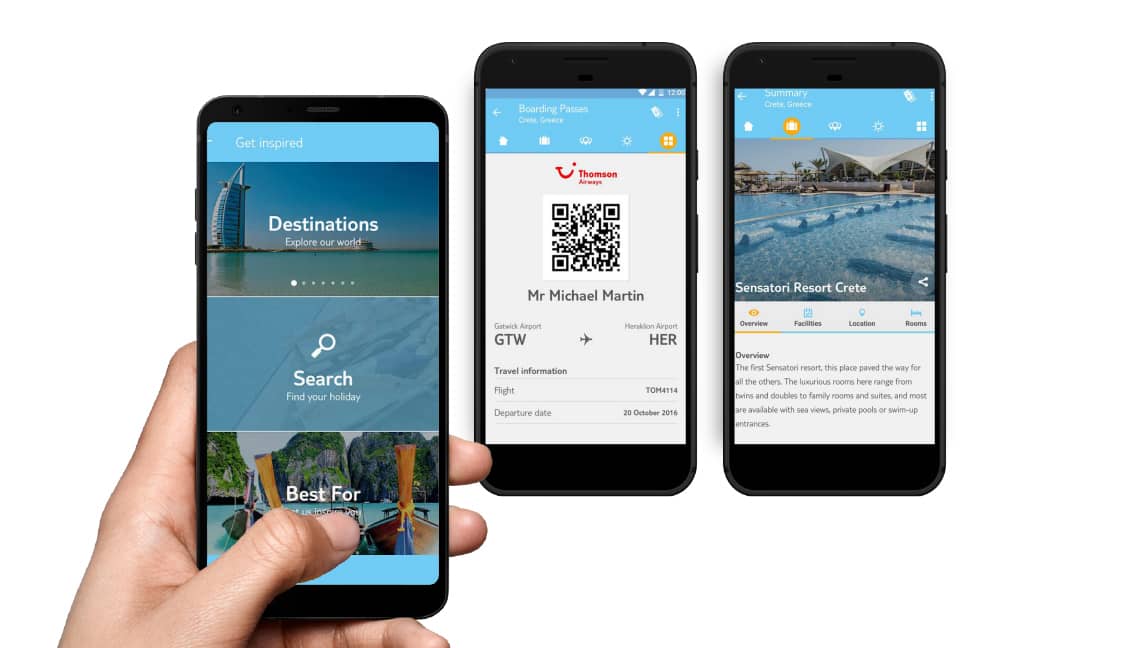 The responsive app leverages data-driven predictions that help deliver a personalized user experience that gets better and more contextual with every journey. The anytime-anywhere convenience it offers makes the end-user rely on TUI for every phase of the travel.
Your Virtual Concierge
The MyThomson virtual concierge app puts holiday planning directly in the hands of the now empowered traveler and gives them the ability to view and manage the details of their holiday. The app includes unique and personalized features like allowing users to share holiday highlights with friends through social media before, during and after the trip.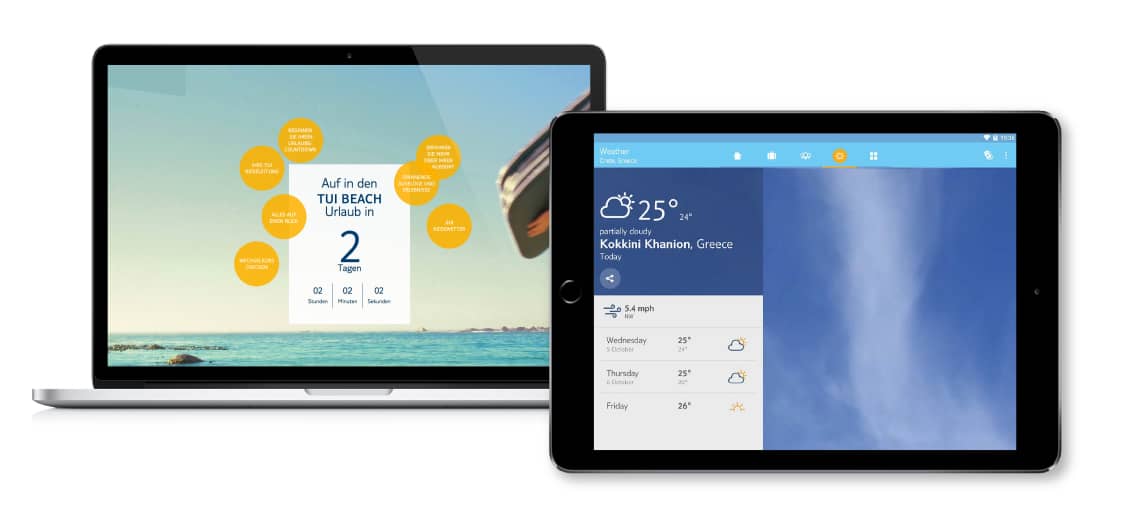 These handheld, concierge-style digital tools make the planning and journey fun, intuitive and unified. The interface design has a distinct color palette with bright and bold imagery and the user experience is such that it's easy to navigate and personalize.