Design human experiences, not just products
The goal of On the dot was to marry the convenience of home delivery with the flexibility of a click-and-collect service. Over 5 months, with an agile team that included 5 UX specialists, the project involved designing every digital touchpoint of the service, letting customers choose a specific 1-hour window to receive their deliveries. The crux of the service was a robust, responsive delivery booking and tracking portal that connected consumers to retailers through an expansive network of delivery agents.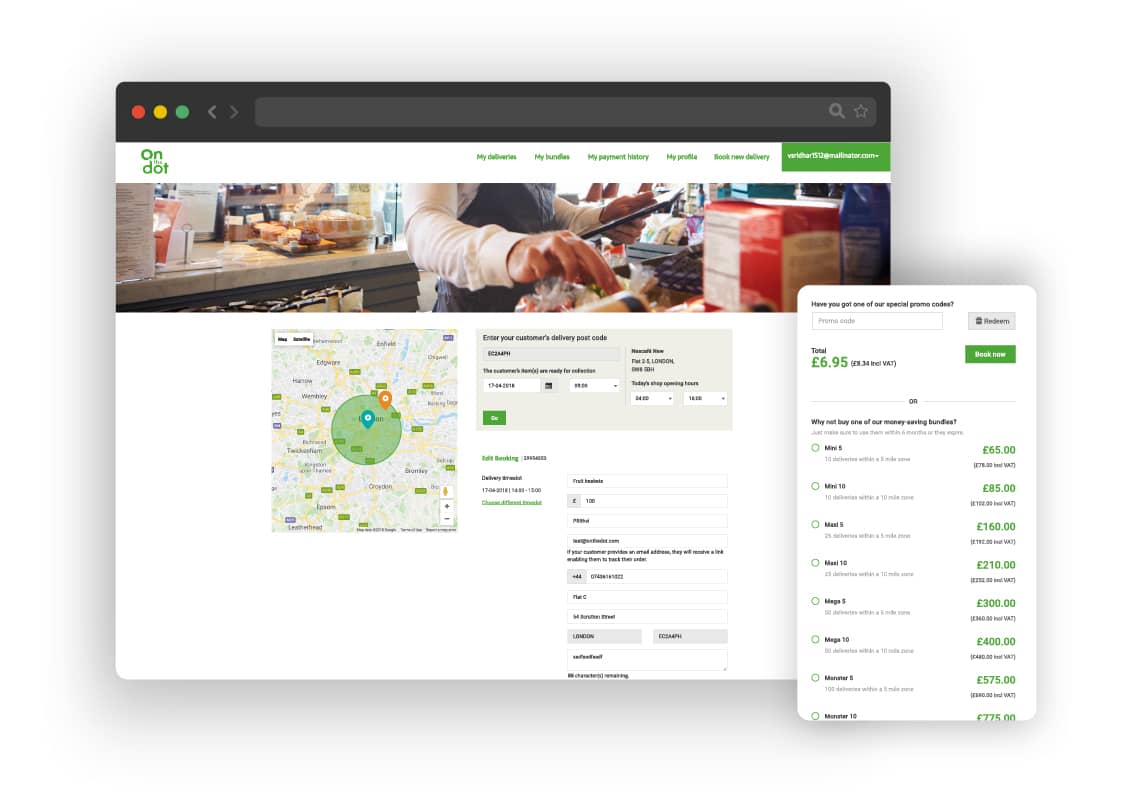 A frontend designed for convenience
With a flexible delivery window Users can pick a one-hour delivery slot of their choice on a date of their choosing. With extended retailer access, users can collect from a retailer that isn't on the partner network by uploading receipts and addresses. Last minute changes are no hassles at all, with the users being given the option to later change their delivery window after having made the booking.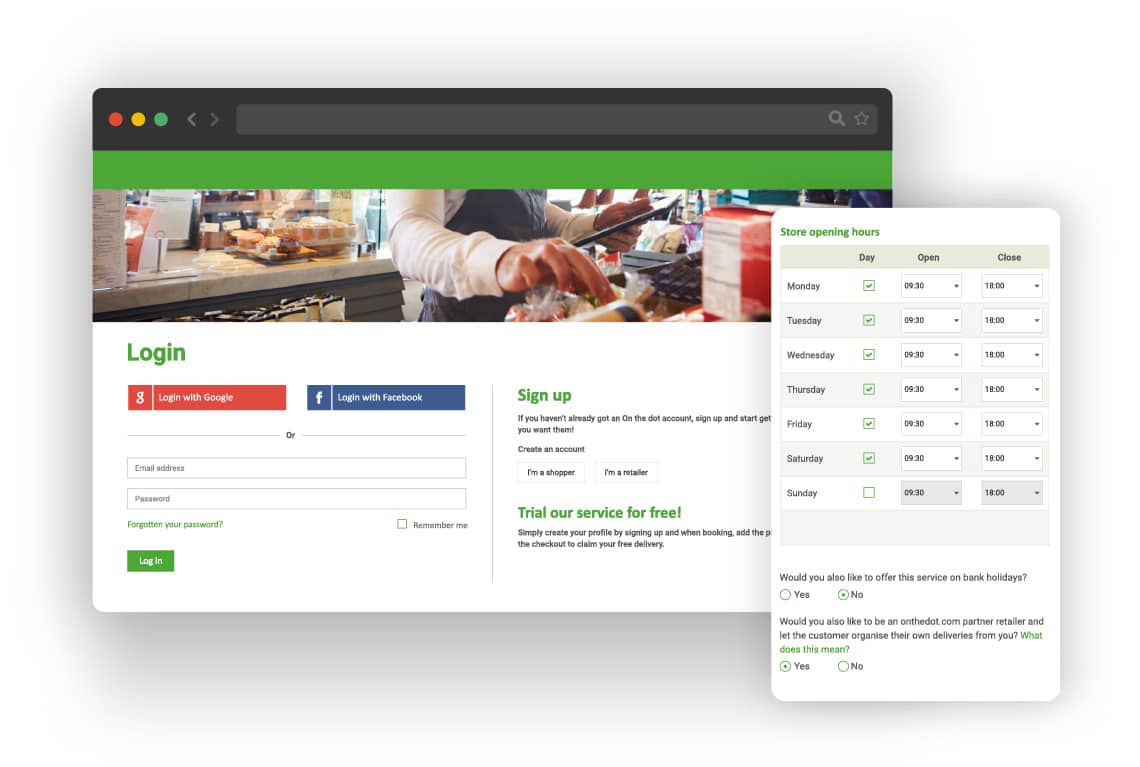 A backend designed for scalability
Logistics are organized into 5 & 10-mile collection zones based on the location of retailer, customer and delivery agent, optimizing shortest routes and delivery times. Realtime reporting through dynamic dashboards lets retailers keep track of all customer orders and stay on top of deliveries.

The final output is a truly national service that runs 7 days a week, offering 1, 2 and 4-hour timeslot deliveries on a day of the customer's choosing. The service boosts conversions and basket values, giving retailers the ability to strengthen their relationship with their customers.