Your own personal engineer at every show
Designed with a human-centric design approach, this app allows musicians and performers at any skill level to quickly and easily get professional results, removing the need for multiple apps and GUIs. The app automatically identifies and configures connected equipment, provides setup wizards for quick and easy system configuration, and offers access from a variety of devices, including iOS, Android, Mac OS and Windows.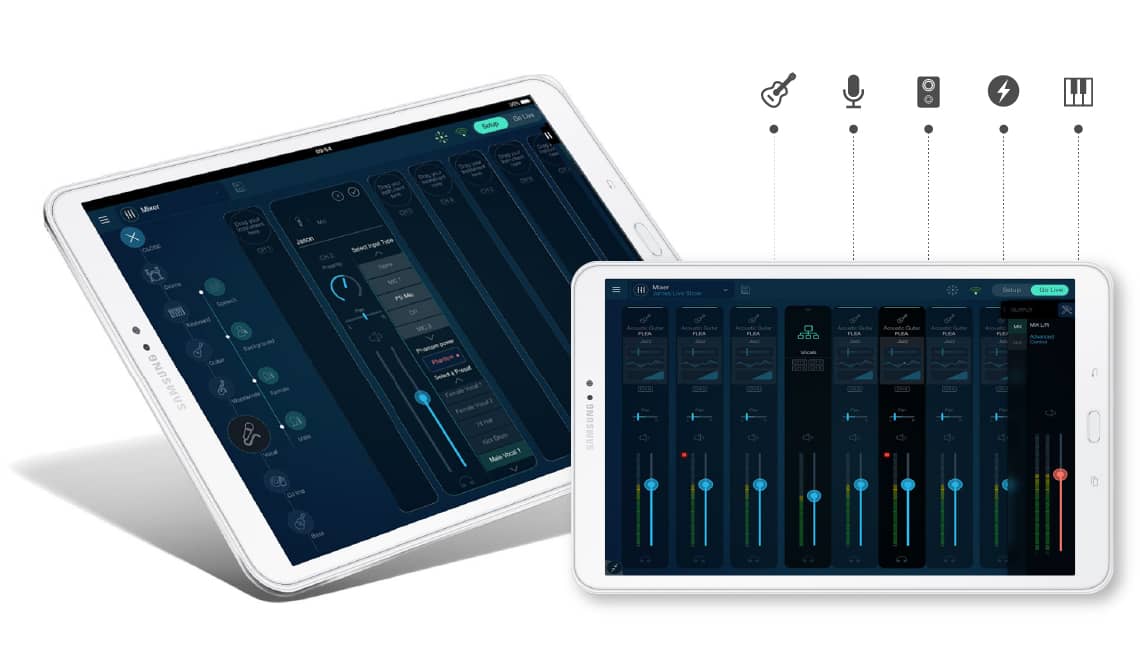 Designed to get you 90% of the way there
With the goal to eliminate the hassle of connecting and configuring all audio equipments, the latest connected PA software streamlines setup and control of live sound systems. It sets and instantly recalls speaker levels, room EQ and delay and recognizes each component automatically. The system sets gain, defines EQ, optimizes FX like reverbs, delays and more, completely cutting down on the time the musician would spend fine-tuning his audio setup.